We may earn revenue from the products available on this page and participate in affiliate programs.
The easiest way to enhance your driving experience is by installing a pair of window deflectors. With the help of these, you can crack your window to enjoy a cool breeze without noise from outside disturbing you.
During rainy seasons, you can still enjoy fresh air without the rain droplets splashing on you. It keeps the internal cabin free from mist and fog during the winter months.
Why do I need window deflectors?
On modern cars, at speeds of 40 miles or more in rainy weather or on a normal winter day, rain from the flow of cars gets on the windshield, then the wipers are blown to the edges of the windshield, and the wind drives this liquid onto the front door windows. This water leaves behind streaks, which can make it difficult to see the sides of your car.
In rainy and humid weather, window deflectors provide natural airflow in your car and prevent steam from forming on the windows. Window deflectors allow you to open the windows even when it is raining heavily or snowing.
Changes the aesthetic appearance of the car, and highlights the silhouette, which is especially important for many SUVs
Window rain guards are successful in the USA, Europe, and Japan. In Japan, many cars are factory-installed deflectors. Window deflectors are standard vehicle accessories that add a styling element of your car. Moreover, it comes packed with a wide array of practical uses. With various options available on the market, it's quite challenging to choose the right one. Here we have listed out the best options for you to choose from.
---
#1. Auto Ventshade – Low Profile Window Deflector for Toyota FJ Cruiser
Best Choice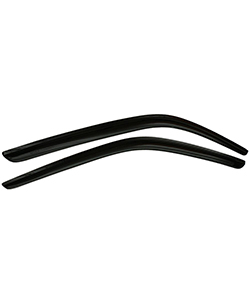 Auto Ventshade - Best Side Window Deflector
It enables proper air circulation inside and keeps the foul odors away.
Auto Ventshade offers excellent visibility as it's capable of decreasing the sun's glare. Made in the USA. Limited Lifetime Warranty
Read More Reviews
Auto Ventshade Low Profile Side Window Deflector offers a sleek look for your car. It allows fresh air to come in and prevent the rain droplets from hindering your smooth ride. Due to the excellent flow of air within, it gets rid of the foul air.
You can crack your windows even when you're parked and prevent heat-ups when under the sun for long hours. It is well designed to enhance the overall appearance of your vehicle by giving it a subtle style. Not sure if it would fit your car? Don't worry! These deflectors can be custom designed to suit your vehicle's window perfectly.
As for mounting, it comes with a 3M adhesive mounting tape that's pre-applied. The secure and snug fit ensures extra safety even when you drive through heavy winds.
Features
Ease of Installation: Drilling not required
Mount Type: Outside Mount
UV and Scratch Resistance: Yes
Car Wash Safe: Yes
Warranty: Limited Lifetime
Pros
Maintains a cool atmosphere even when parked under the sun
Available into 2 variants – Matte black finishing and dark smoke finishing
Weighs around 3 lbs
Has a custom-made design framework
Cons
Users reported some parts to be missing
#2. WellVisors – Toyota FJ Cruiser Clip-on Type Window Deflector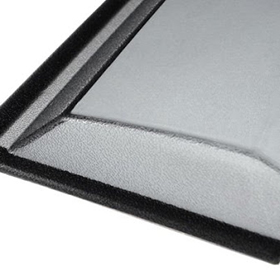 WellVisors Window Clip On Deflector has a stylish smoky finishing. It exhibits a sleek appearance due to the smooth beveled edges.
It's engineered using a sturdy design framework that is resistant to damages. It permits the windows to get cracked, which in return decreases the build-up of heat within parked cars.
The slip-on is strong enough that it does not wear off quickly. The gadget allows you to drive without the sun's rays falling onto your eyes.
Features
Ease of Installation: No Drilling Needed
Mount Type: Clip-On
UV and Scratch Resistance: Yes
Car Wash Safe: Yes
Warranty: One Year
Pros
Contains heavy-duty thickness as it's injection molded
Made using polycarbonate material
Light in weight and has a huge amount of sturdiness
Weighs about 4 lbs
#3. Auto Ventshade – Toyota FJ Cruiser In-Channel Wind Deflector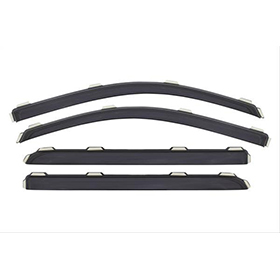 Auto Ventshade In-Channel Ventvisor rain guards comes with a streamlined appearance. You can enjoy fresh and natural air during any season without the rain or wind hindering your ride.
No one wishes to get into a car that's heated up after it is parked under the sun for long hours. These deflectors help you to maintain a cool atmosphere inside by opening the windows slightly.
With precise engineering, they are seamlessly designed to suit most vehicles. It slides easily and stays perfectly fit in place.
Features
Ease of Installation: No drill needed
Mount Type: In channel Mount
UV and Scratch Resistance: Yes
Car Wash Safe: Yes
Warranty: Limited Lifetime
Pros
Helps in decreasing mirror fogging
Protects your eyes from direct sunlight, ensuring a safe drive
Made using sturdy, reinforced acrylic components
Weights 1.5 lbs
Cons
Not resistant to scratches
#4. Autex – Window Visor for Toyota FJ Cruiser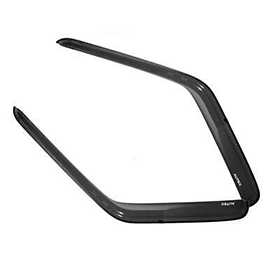 Looking for a window deflator made of high-quality materials? Search no further. Autex Window Visor does a great job.
By using aerodynamic design helps in redirecting the flow of air from your window. It is an excellent way of maintaining a fresh influx of air inside the automobile. Moreover, it repels the rain droplets from reaching the interiors.
Even when you park in the heat, you can maintain cool interiors by cracking the windows slightly. The package includes two pieces of Tape-on window visor.
Features
Ease of Installation: Installs with Adhesive tape
Mount Type: Outside Mount
UV and Scratch Resistance: Yes
Car Wash Safe: Yes
Warranty: Limited Lifetime
Pros
Made from high impact acrylic components
Has a surface finishing that smoked tinted
Custom made to fit your window
Weights 2.8 lbs
#5. Auto Ventshade – Toyota FJ Cruiser Side Window Deflector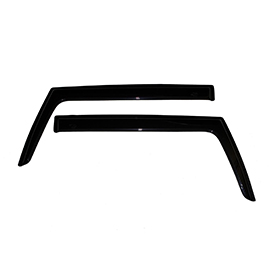 In need of a window deflector that will minimize wind noise? Auto Ventshade Side vent visors is perfectly designed to allow fresh air inside and keep the rain away. Due to the free flow of air, it decreases mirror fogging, which hinders your smooth driving.
These gadgets add a stylish option to enhance your driving experience. Moreover, its custom made for each vehicle and durable. They are best suited for passenger cars, SUVs, and CUV's.
Fits well on both the rear and front windows. Each deflector is specially molded to match the specifications of your vehicle.
Features
Ease of Installation: No Drill
Mount Type: Outside Mount
UV and Scratch Resistance: Yes
Car Wash Safe: Yes
Warranty: Limited Lifetime
Pros
Can be easily installed within a few minutes with the help of 3M automotive-grade tape
Made using tinted and high-quality acrylic materials
Helps to keep the direct rays of the sun away from your eyes
Offers a secure and snug fit that is entirely safe
Conclusion
Everyone wishes to enjoy a fresh breeze as they go on road trips. By using these gadgets, you can drive along without any wind noise or rain entering the vehicle. There is no universal choice; you need to find the one that fits your window well.
Our best choice goes to Auto Ventshade Side Vent Visors. This original signature model is perfectly engineered with precision using tinted high-quality acrylic material. They are perfect add ones which will help circulate fresh air inside and get rid of the smoky and style air. It is easy to install as you don't have to drill.
The deflector can be easily applied to the exterior of your car using the best automotive double-sided tape. They are resistant to UV rays and scratches and remain safe during car washing. Now that you are aware of the best window deflectors get one yourself and enjoy a comfortable ride.
---
Video: How To Install Window Deflectors on Toyota FJ Cruiser
---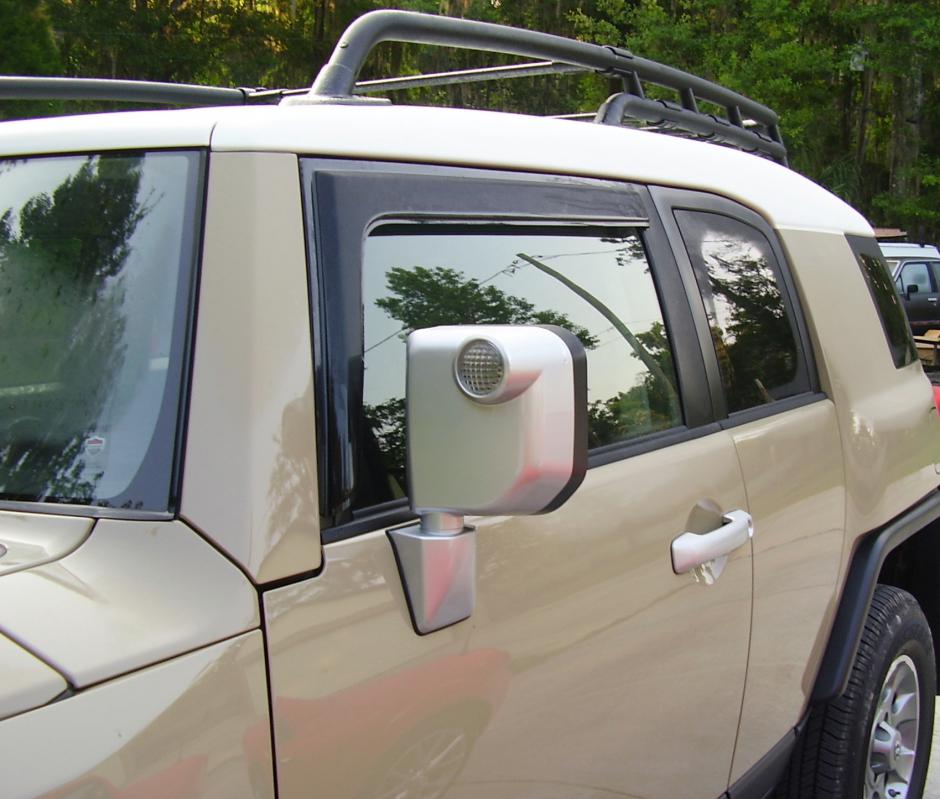 ---
FAQs
Are side window deflectors useful?
Side window deflectors allow you to open the window to get a cool breeze without the wind or noise impacting your ride. This enables a good flow of air inside the vehicle, thereby eliminating the stale and foul odor. They also shield you from the direct rays of the sun falling on your eyes.
What is the purpose of side vent visors?
Window deflector is mainly mounted over the windows of automobiles. It offers protection from rain and wind if you wish to slightly open the windows. Deflectors fitted on sunroofs help alter the airflow. It also helps in increasing your mileage as you can open the windows and drive rather than using air conditioners.
How do you install window deflectors?
The best part of these gadgets is that they're easy to install. Each model may have different installation instructions. Hence, it's advisable to go through the instruction manual before installing. Most of them are designed to fit into your window channel.
This is where the glass reaches as you roll the window completely. Some are firmly held in place with the help of brackets or clips for additional security. Specific designs of deflectors can be directly attached to the door using adhesive pads or strips.
Do wind deflectors increase noise?
By using the rain guards, you can prevent the whistling and wind noise to a certain extent. While driving at high-speed limits, it allows you to slightly open the window for ventilation without worrying about wind noises.
---