You may want to consider taking the car to that local auto body shop you've been passing all these years. They can often handle collision repair jobs for a fraction of the cost of the dealership, and they may be able to get your car back on the road more quickly. Be sure to check their reviews and reputation first, and get multiple estimates before making a decision. With a little bit of research, you may be able to save yourself a lot of money and hassle.
It may well be time to check out that independent auto body shop down the road, but before you do, there are some things you need to know.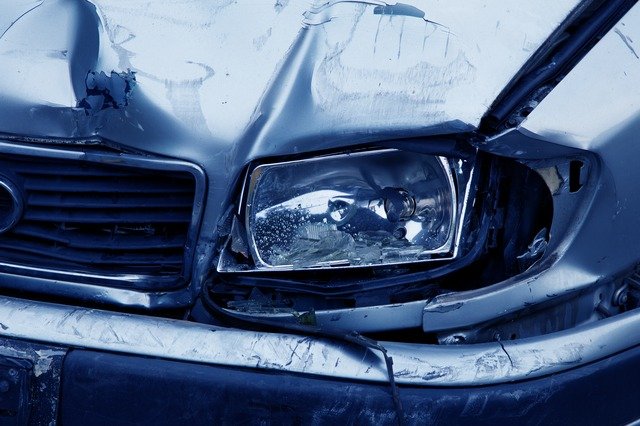 Even with collision coverage on your auto insurance policy, if the damage is your fault (or your kid's) the insurer generally won't waive the standard $500 deductible. And getting out of any shop for less than $500 is difficult. A survey by Consumers' Checkbook, a nonprofit consumer information group, shows that replacing a fender on an eight-year-old Chrysler Town & Country can cost as much as $900. And if you can afford something new and European, be prepared to cough up an extra $700 per fender for the privilege.
In your situation, if there are no noticeable issues like wheel vibration, rattling or clanging sounds, and the damage to the car is minor such as a small depression or missing paint, then a cosmetic repair might be sufficient. Cosmetic repairs are meant to address surface-level damage, such as scuffs, scrapes, small dents or dings, key scratches, minor bumper repair, or minor body damage.
These sound inexpensive, and in some cases are, but if the dent is close to another body panel, it may mean repainting not only the repaired dented area but also the contiguous panel. Here again, costs go north of $500 in a hurry. Getting written estimates from two different shops will give you some sense of the total cost. You may decide that you can live with the new dent, or you may decide to pay what it costs to repair it. Keep in mind that almost any cosmetic damage will compromise the paint job, leaving you at risk of rust damage down the road if you choose not to fix it.
Collision repair generally connotes anything serious enough that you no longer have a choice of whether to fix it. This includes heavy body or frame damage, severely damaged, broken or missing parts, and any repair that would require more than three hours of auto body shop labor. In addition to dent removal and panel repainting, collision repair requires that an auto body shop be qualified to replace whole body panels, and equipped to do any necessary wheel alignments or frame repair.
Certain high-end car manufacturers use body panels made of aluminum or ultra-hard steel. The auto body shop you choose should be certified by the manufacturer to do the work, meaning they must have specialized training and equipment. Frame repair often requires a computer-assisted frame rack which uses lasers to determine whether the car frame has been bent, and then bends it back into alignment accordingly.
On the one hand, this is when you begin to thank your insurance agent for suggesting collision coverage because costs for these services can run into the thousands. But this is also the time when any new suggestions from your agent, specifically those about where to get the work done, might best be ignored.
Auto insurance companies, like their cousins in health insurance, try to control costs by steering customers to 'in-network providers. These providers agree to charge the insurance companies lower prices, in exchange for the extra business coming their way. Often, the only way an auto body shop can make a profit on these lower fees is to cut corners. They may use plastic filler in a dent rather than replacing the panel. And if they do replace the panel they may use a salvaged or generic part rather than one from the original equipment manufacturer (OEM).
The good news is that most states have laws that prohibit auto insurance companies from requiring a customer to get the work done in-network. Your choice of auto body shop should be determined by whether a shop uses OEM parts and whether the technicians are certified to work on your make of car.