Intro
It always starts with changing the oil and following the vehicle manufacturer's recommendations, but vehicle maintenance is also a very different animal for the owner of a compact, two-door sedan and the owner of a 7-ton, 4WD pickup truck. Indeed, regardless of the exact specifications of your vehicle, the manufacturer's recommendations can only take you so far because so much of the timing and extent of this maintenance is determined, not just by the vehicle, but also by your driving habits. In this sense, it's a good idea to distinguish between vehicle and car maintenance. More than just the mechanical component, the owners of compact sedans and large pickup trucks tend to use their vehicles in markedly different ways. Here are some tips to consider that speak directly to the type of vehicle you own.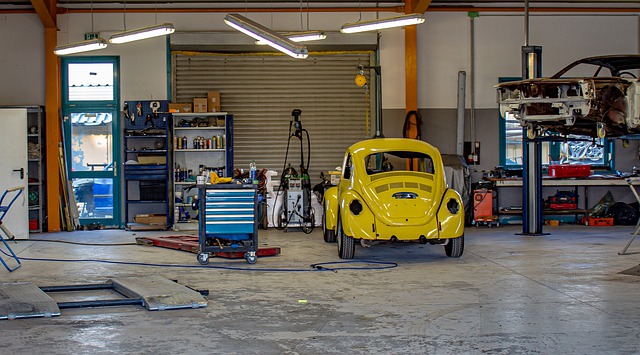 Vehicle Maintenance for Everyday Cars
Most drivers already know the type of maintenance their vehicle needs including oil changes, new spark plugs, clean filters, and scheduled maintenance inspections (often, every 30,000 miles). But the best advice is often not technical so much as behavioral. Pay attention to your car, and don't ignore squeaky brakes, odd persistent smells, clanky noises, or check engine lights. When you notice something is amiss, don't wait to take the vehicle into the shop. And to make sure you can do this, leave room in the budget and your savings for emergency car repairs.
Vehicle Maintenance for Pickup Trucks, Vans, and SUVs
Often, the biggest difference facing these vehicles and their owners is balancing hauling/towing capacity with fuel efficiency. You may need to increase your engine's torque and horsepower to safely operate your vehicle while towing a RV trailer. Yet, as gas prices continue to face upward pressure, many of the same drivers also need to improve the fuel efficiency of their trucks, vans, and SUVs. An upgrade to your cold air intake, suspension, exhaust system, and computer controls. These improvements might allow you to get another 2-4 mpg from your vehicle, no small difference. And although the next vehicle category seemingly gets all the press for higher maintenance costs, you also need to prepare for more expensive repairs for trucks, vans, and SUVs, ranging everywhere from tires to transmissions.
Vehicle Maintenance for Hybrid/Electric Automobiles
Despite important differences, many of the maintenance requirements for hybrid and electric automobiles are identical to older, more conventional vehicles. You still need to change the oil, spark plugs, and the like. Major repairs, however, are a different matter. The transmission and drive motor systems are much more inter-dependent in hybrid and electric vehicles, making repairs more difficult and replacement more expensive. Unsurprisingly, the electronics and battery systems are also more complex in these vehicles, and their power inverters and regenerative braking systems are more expensive to replace. Finally, auto mechanics need special training to work with vehicles that operate at 300 volts. These higher costs will inevitably come down, but they've been doing so at a slow pace.
Vehicle Maintenance for Sports Cars and Motorcycles
Sports cars and high-performance vehicles frequently need more maintenance and repair work than other vehicles simply because they have more moving parts and more finely-tuned instruments that are susceptible to disrepair. Likewise, motorcycles require more maintenance than most other vehicles, although they don't require nearly the same obsessive maintenance as they did just a few decades ago. In that a whole new generation of bikers has only a passing knowledge of their bikes, this increased reliability has been both a blessing and a curse. If you fall into this category, be sure to take your bike to the shop early and often to keep it running and to avoid being repeatedly stranded on the road.
Find Local Vehicle Maintenance Services
No matter what type of vehicle you own, the key to successfully maintaining it is to find a reliable auto shop to take it to when the work is more than you can handle. Overstepping your abilities and failing to find a mechanic you can trust are both sure-fire ways to more costly maintenance and repair work.